Well, I found out the other day that one key to a happy dinner time
and
a key to getting Samuel to eat his meat is the

all-powerful ENCHILADA

!!!
Here's the proof...I walked in on Samuel doing this the other day...And yes, I really did
CHERISH
this moment. I could have gotten upset, I could have complained about the mess,
but instead, I grabbed the camera and cherished my sweet Samuel enjoying his momma's cooking
!
My kids may not have gotten alot of my Hispanic genes in their blood, but at least we know Samuel has the Hispanic taste buds :)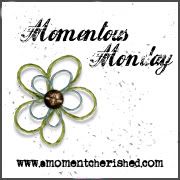 This week for my "MckLinky Monday", I'm participating in...
and I'm also now linking this over to Every Precious Joy
for her "Toddler Tales Tuesday"...you should join us!!!